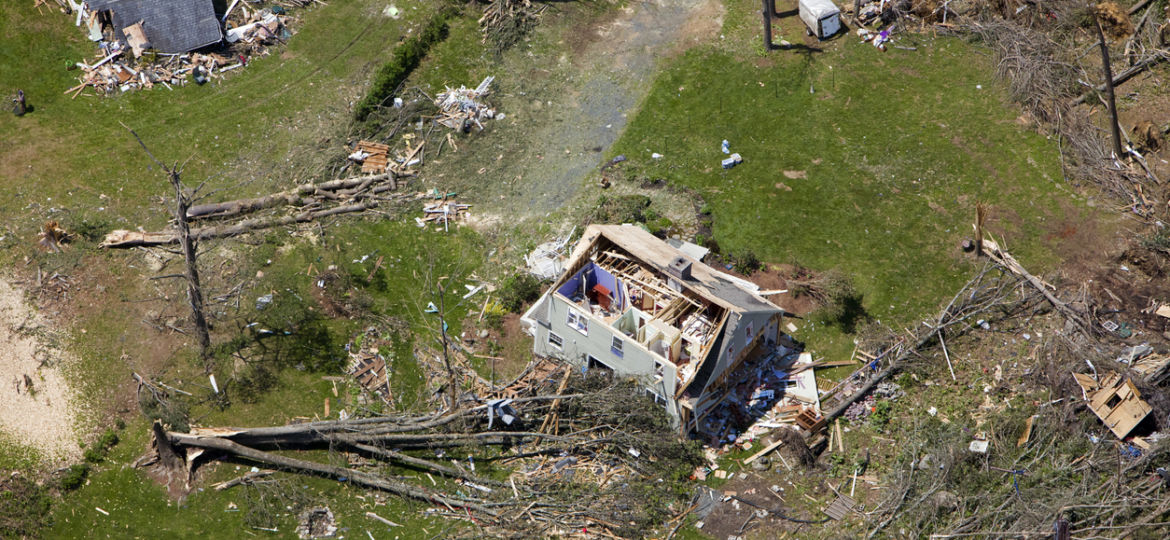 Amid the chaos and destruction of a natural disaster, having the ability to quickly and efficiently provide vital lifesaving and utility restoration data sets from a drone is an investment that pays for itself. The telecommunications, power, and initial scans for missing or injured persons are the matters that require immediate attention. But as those facets of disasters such as hail storms and hurricanes subside, the people who have lost their homes and businesses are the next in line for drones to provide them a speedy starting point for the rebuilding process.  
Let's look at ways the drone industry can benefit the commercial property owners needing construction, roofing, and insurance companies to rebuild their structures, and their lives.
Using Drones for Insurance Inspections during the rebuilding process
Often in the event of a natural disaster, insurance companies will set up makeshift claims offices as they send their team of claims adjusters to the devastating scene. For the next days and even weeks, these tireless individuals will do their very best to facilitate inspections, handle claims, write checks, and line up contractors for the rebuilding process.
By leveraging professional aerial services contractors like Mile High Drones, claims adjusters could focus on the needs of those affected, getting them into temporary facilities quicker, and the much-needed money in their hands to purchase necessary items. Those affected may be depending on these claims adjusters to keep their business from going out of business.
using Drones for Construction and Roofing Contractors
Once the insurance company has processed the commercial claim and tended to the immediate basic needs of those affected, the attention then turns to the construction industry and its team of emergency response contractors. These contractors depend on the information provided by the insurance companies to rebuild these lost structures quickly and to look like the event never happened. This can be made possible by using drones with infrared ability to provide these contractors with an immediate visual inspection, a thermal imaging scan for any ruptured power or gas lines, and then an actual 3D model of what the structure looked like before the incident. This information is needed quickly, and the quickest way to obtain those data sets is with drones and drone technology.
This kind of valuable service would aid in putting structures and more importantly the lives of those that work in the buildings back together quicker with less frustration. People who lose their warehouses and businesses depend on these contractors to begin the rebuilding process. Drones provide an extremely valuable service as emergency response data is needed quickly.
Is your company or organization ready to sit down and implement your emergency response drone service?
Does this sound like something that you are looking for as part of your emergency response team? If so, please feel free to contact us at Mile High Drones, your emergency response drone service experts. We look forward to making our services part of your first responder team.