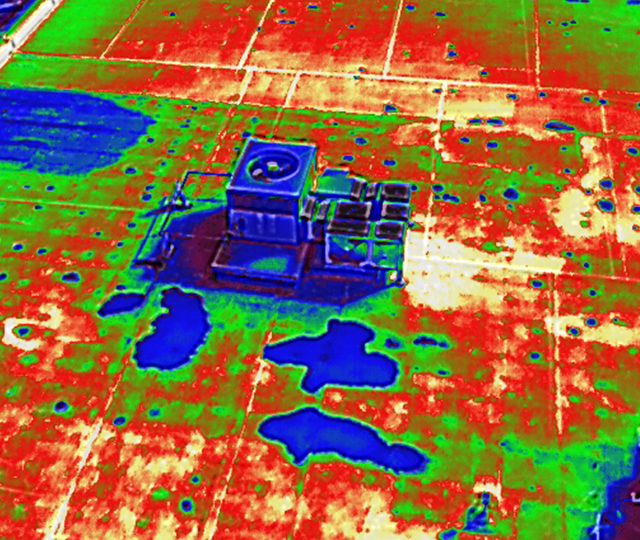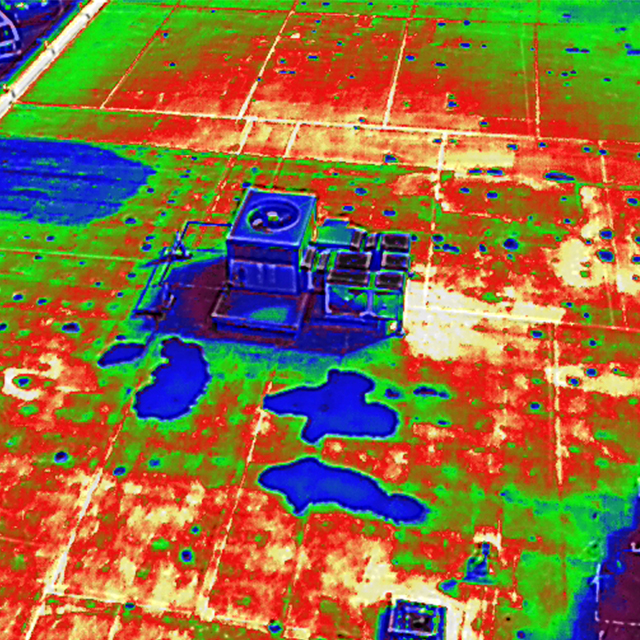 These days, drones seem to be everywhere, and rightfully so, they're really useful and innovative tools. Did you know, however, that drones may also be used for inspecting the condition of roofs on commercial buildings? Yes, a bird's-eye view of a roof from above may assist property owners and managers in seeing issues before they become major disasters. Read on if you're curious about how drones are changing the face of roof inspections.
WHAT IS A DRONE ROOF INSPECTION?
Commercial roofs may be inspected from above with the help of a drone. Commercial roof damage, degradation, and other problems may be quickly assessed using drone footage.
Commercial building owners may receive a bird's eye view of their roofs and quickly spot any problems thanks to the aerial perspective provided by drones.
WHAT DOES A DRONE ROOF INSPECTION INCLUDE?
The goal of a roof inspection by drone is to check every square inch of the roof thoroughly. Compared to the time it would take a human inspector, a drone can survey a far bigger area in one go.
With this covering, business owners or property managers can see every inch of their roof at once. That includes those rooftops that are difficult to get to by foot.
DRONE INSPECTIONS VS. HUMAN INSPECTIONS
It used to take a long time and be a major hassle to check the condition of a roof. If you wanted to access the steeper slopes of the roof, roofers would need to utilize ladders or safety harnesses. Inspectors also had to use binoculars to survey the state of a roof, but today's drones make it simple to survey even the most inaccessible roof areas. Roof inspections on commercial and industrial buildings may be conducted more quickly and thoroughly with the help of these unmanned aerial vehicles (UAV) because of their real-time imagery.
Unmanned aircraft systems may safely fly over the whole structure. They can detect flaws that a human inspection would overlook.
With their relatively simple flight characteristics, drones seem like a natural choice for swiftly inspecting many structures. Considering that drones may make many flights in a single day, the time spent on each structure is drastically cut down. As a result, more thorough examinations of buildings may be performed with fewer workers.
BENEFITS OF USING DRONES FOR COMMERCIAL ROOF INSPECTIONS
SAFETY ENHANCEMENT
When checking the condition of a roof, using a drone has several benefits. The fact that they can fly safely and accurately in regions that would be difficult or impossible to access by any other means is perhaps the most important.
An examination by drone is far less risky than ladders or reaching into tight spaces. The unmanned aircraft can hover above a target and perform a thorough inspection. Not only may this help you save money, but it can also make your workplace safer.
IMPROVED ACCURACY
They provide a clearer and more comprehensive look at the underlying structure than ever before, helping you zero in on exactly what needs fixing.
Due to drones' ability to fly a predetermined path around a building, inspections may be made with much more precision. They can also record videos and stills with an unmatched degree of clarity and detail because of their high-resolution capabilities.
The drone comprehensively checks the roof's tiles, flashings, chimneys, penetrations, skylights, and gutters.
Missing shingles or pools of water are two telltale signs of roof degradation that can easily be detected with the help of drones.
IN-DEPTH DATA COLLECTION COUPLED BY THERMAL MAPPING
Roof inspections performed by drones are more thorough and precise than those performed by human inspectors. Drone inspections of roofs provide more benefits than the conventional kind. The information below is only some of the things that may be collected with the use of a drone:
THERMAL IMAGING
Unmanned aerial vehicles (UAVs) may also be utilized to discover insulation issues and locate structural weak points. The thermal imagery captured by the drone's cameras reveals drafts, chilly spots, and poorly insulated regions. Using this information, a heat map is superimposed on the roof and captured by infrared cameras to locate potential problems around things like vents, electrical connections, chimneys, skylights, etc.
HIGH-QUALITY RESOLUTION VIDEO
Using a 4k video, you may get a bird-eye perspective of the whole roof and surroundings. The high-resolution video's steadiness makes accurate measurements, assessments, and comments possible.
For future projects, the client will also have something to look back on.
3D MODELS OF THE ROOF AND SURROUNDING AREAS
Drones may take very detailed 3D images of the roof and its surroundings. Because of this, we can conduct a more thorough examination and have a useful tool for the future.
There are no restrictions on how you see this model since it can be spun around to accommodate any perspective. You may pan around the roof to see it from different angles and even zoom in and out to see specific details.
Customers who want a detailed, up-close look at any possible roofing issues may now get it from drones in the form of real-time 3D image reports. In addition to comparing previous reports against new ones, these models may be used to estimate the cost of replacement and repair.
LOWER INSURANCE PREMIUMS
Insurers may save a lot of money by having drones assess roofs instead of sending out humans. Insurers may get a better look at the roof and more precise measurements by utilizing a drone. This implies that claims may be settled faster and for less money since damage and repairs can be identified more precisely. Insurance firms may save time and money by deploying a drone to do roof inspections instead of sending a human inspector.
LESS EXPENSIVE
The cost of a drone roof inspection is far lower than that of a human roof inspector. Further, drones are the only practical option to evaluate complicated rooftops inaccessible to humans.
Drones will also make it unnecessary to employ many specialists for a single check. Given the high expense of conventional roof inspection techniques, it's possible that using drones to do the inspections may significantly reduce the cost.
QUICKER REPORTS FROM INSPECTIONS
Inspecting a roof using a drone reduces the time it takes to get results. Drones drastically reduce the time it takes to provide photographs and videos to customers since people do not do comprehensive reports. In order to go directly to work on correcting problems, drones provide nitty-gritty information.
CHOOSE THE RIGHT DRONE ROOF INSPECTION PARTNER
Because of their high-quality pictures and data, drones quickly replace human inspectors on business roofs. However, you'll need more than just a set of drone photographs to get the most out of your drone roof inspections.
Suppose you are a commercial property manager, building owner, or portfolio owner. In that case, a drone roof inspection may provide you with invaluable information, save you a ton of money, and cut down on wasteful truck rolls and resources.
Mile High Drones is a drone service that provides data analytics for companies and individuals.
The company was created to serve as a hub for Colorado drone enthusiasts to learn about the latest industry developments. In 2016, it merged with Hover By Drones to become a full-service drone provider. Mile High Drones has flown hundreds of missions and can assist your company in identifying the optimal drone solution for your roof inspection.
We always come prepared, bringing with us a wealth of knowledge gained over more than 20 years in the field. Don't hesitate to contact us for a free estimate and sample reports.