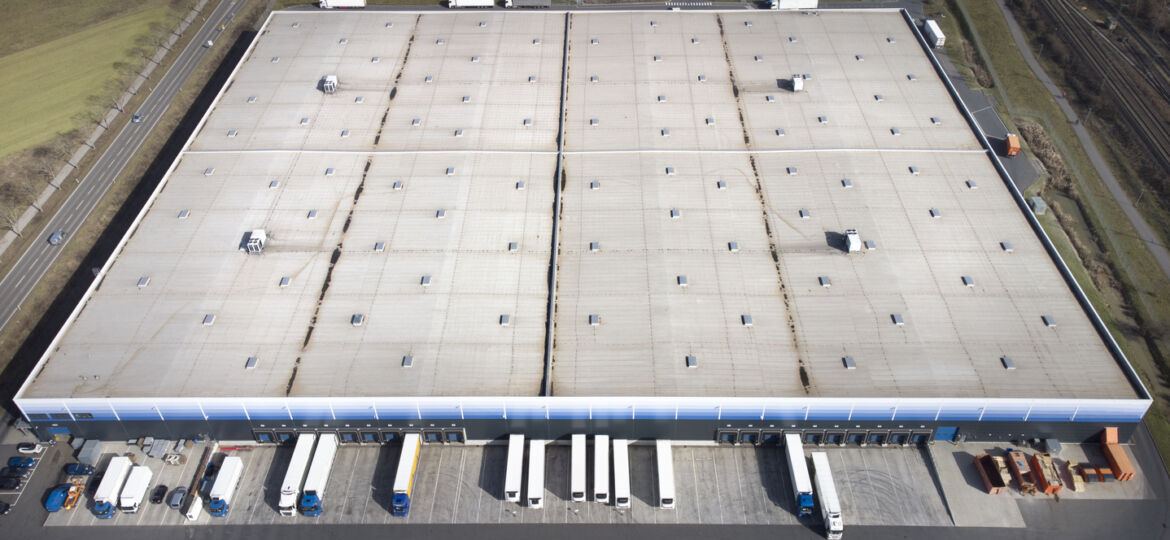 Does the flat roof of your commercial building need to be thoroughly inspected to find those annoying leaks? Perhaps your flat roof needs a few repairs and your insurance company needs a detailed report on the condition of the flat roof and where repairs are needed most. If any of that sounds like the situation your commercial building is facing, your commercial building could benefit from 'moisture mapping.'
Moisture mapping is the process where thermal imaging is used to find the areas in your commercial building where moisture is present. Moisture mapping is instrumental in;
A commercial flat roof inspection for repairing leaks
A commercial flat roof inspection for repairing any roof damage
A commercial flat roof inspection for forecasting future repair costs in your building's annual budget
Did you know that you can provide the solutions for all three of those requests with one simple answer?
That answer is of course using the latest thermal imaging and drone technology from Mile High Drones.
Thermal Imaging, Moisture Mapping, and Your Commercial Flat Roof
By using the latest available technology in thermal imaging, drones can safely and efficiently scan your commercial flat roof providing you a detailed account of the condition of your flat roof and where it is leaking. This is called 'moisture mapping.'
Infrared Thermal Imaging is being widely used by unmanned aerial vehicles (UAVs or Drones) as an integrated component of the moisture mapping process. Drones can provide you and your commercial flat roof a higher degree of accuracy in your flat roof inspection due to the drone's ability to cover more areas with thermal imaging that can inspect every nook and cranny as it were!
Mile High Drones takes that thermal imaging ability and adds an even deeper element of inspection. With an in-house licensed thermographer to interpret the data gathered by the drone, you get a 'moisture mapping solution' with your commercial roof inspection.
What's Next?
Once your commercial flat roof inspection mission has been successfully flown by one of Mile High Drone's 107 compliant drone pilots, your commercial flat roof inspection can be put in the hands of your insurance claims adjuster or your building's maintenance supervisor. They can then begin to address the needs of your building much faster than traditional 'human eyes only' inspections.
How Accurate is The Moisture Map?
The moisture mapping missions flown by Mile High Drones are the best in the business. These are the comprehensive moisture maps that will pay attention to those details missed by traditional inspection means.
Facilitated by $90k in drone hardware, your commercial flat roof inspection report is going to leave you asking yourself, "why have I not done this before?" Mile High Drones will arrive at your commercial flat roof inspection with enough extra battery power, charging systems, and rapid reset modules equipped with enough power management systems to stay in the air and on the job finding the areas of moisture that others have missed.
This all combines to give your commercial flat roof the type of inspection that pays attention to every detail. By addressing every problem and bringing you the information you need all parties involved can execute their part of repairing or replacing your commercial flat roof without any long delays for inspections.
Mile High Drones has evolved into a nationwide drone services provider that has a network of experienced drone pilots with the expertise to fly the mission required for your commercial flat roof inspection.
Get your commercial building the best possible inspection available when that inspection includes the team of professional drone pilots from Mile High Drones!
Why not take a few minutes and either call or go by the Mile High Drones website and see how easy moisture mapping can benefit your commercial building roof inspection.