Mapping and Orthomosaic Services
Perform land mapping in a matter of hours – save on staffing, unnecessary site visits and slow turnaround time. Get 3D maps, photos, and videos with Mile High Drones.
Aerial surveys and mapping can take a lot of time, and gathering data is often tedious and money-consuming. With us, you can save time and money, and get detailed videos and images. By using unmanned aerial vehicles (drones), you can complete the mapping process of vast areas much more efficiently.
With Mile High Drones, you can track progress, conduct full land surveys, use thermal imaging and more. Get complete and detailed orthomosaics for your construction progress. Need a 3D interactive map? No problem, we have got you covered. You don't even have to visit the site, you can easily access all the data through our cloud-based services. We utilize state of the art 3D mapping software, to capture the sharpest, detail-driven 3D images and mosaics possible. We also have access to point cloud-based services.
Accurate data and interactive 3D models are at your fingertips – just contact Mile High Drones and ask for our affordable 3D mapping service.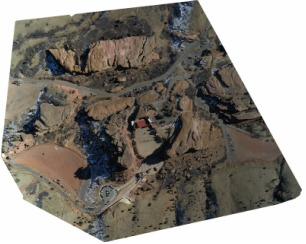 SURVEY GRADE POINT-CLOUD PHOTOGRAMMETRY​
Combining the digital models into a realistic point-cloud 3D rendering.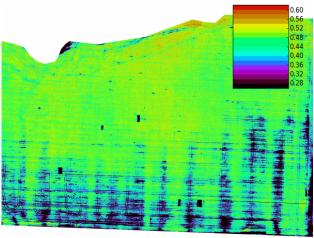 TOPOGRAPHIC AND OTHER MAPS
Topographic maps are used in multiple applications. Drone-mounted sensors aid in precision agriculture (PA) and other industries.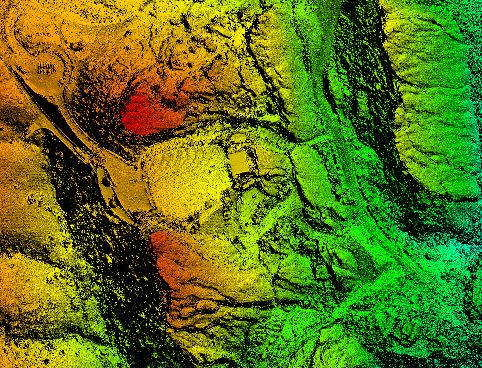 DIGITAL ELEVATION MODEL (DEM)
Drone sensors can help create elevation models that were time and resource intensive.
Moisture mapping is the process where thermal imaging is used to find the areas in your commercial building where moisture is present.
Has the demand for your services been limited due to your ability to perform certain types of inspections, such as moisture mapping?